Poland, as the leading market and leader of heavy transport in Europe, is obliged to take an active role in the electrification of this sector and the expansion of the charging infrastructure that supports it.
One in every 5 trucks and vans with a GVW
over 3.5 t in the EU is registered in Poland
Poland has the largest fleet of trucks in Europe with a GVW of over 3.5 tons, numbering almost 1,200,000 vehicles. Today, 98% of trucks registered in Poland are equipped with diesel engines and are on average over 12 years old.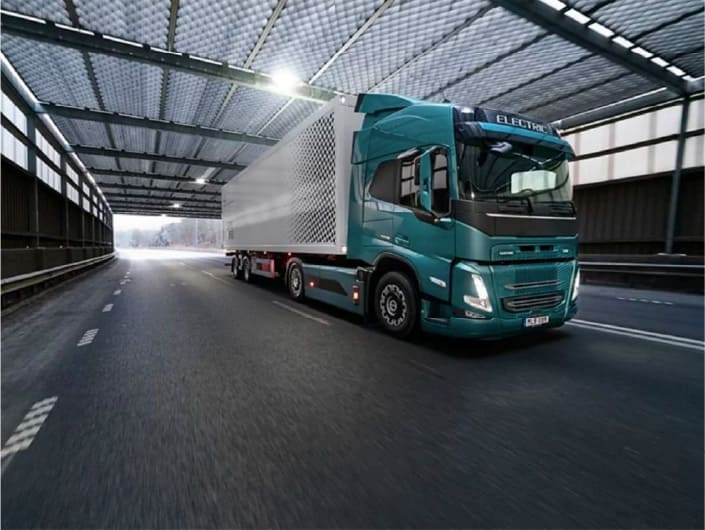 Truck fleet in Europe (over 3.5 t)
Poland as the European center of heavy road transport
There are 150,000 entities operating in the freight transport industry in Poland, employing 800,000 people. Polish market is responsible for handling almost one third of all freight transport in the European Union.
tons of cargo transported by
Polish carriers in 2020
trucks were registered in
Poland – the highest
figure in history
place in the EU in terms of
the new heavy-duty
vehicles registrations
Electrification of heavy road transport in Poland
Contrary to the electrification of passenger transport, which is clearly delayed compared to Western European countries, in case of heavy duty vehicles, Poland is obliged to assume one of the leading roles in this process.

EV charging infrastructure
The EKO-LOG project: electric trucks as a real alternative in urban logistics
As part of the "EKO-LOG" pilot project, the Polish Alternative Fuels Association (PSPA) proved that electric trucks can successfully replace combustion vehicles in urban agglomerations, compared to which they significantly reduce emissions of carbon dioxide, pollution and noise.
Poland as the
European center
of heavy road transport
In 2021, almost 33,000 trucks were registered in Poland – the highest figurein history
First registrations of new trucks in Poland
Source: PZPM based on Central Vehicle Register (CEP)
3rd place in the EU in terms of the new heavy-duty vehicles registrations
First registrations of new trucks in Europe